Here's your chance to be our next Trainer of the Year: Click Here to enter.
Congratulations Paul D. Adkins Sr!
Our East Coast Trainer of the Year 2016.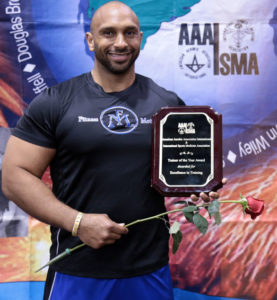 I've assisted several clients in getting off of medications for Hypertension, High Cholesterol, Type 2 Diabetes, Acid Reflux, as well as lowered dosages of Thyroid condition medications. Most importantly, rehabbing an 18yr old that was accidentally shot in the head. Assisting him in getting back to running, jumping, and strength training has been the ultimate blessing. I am a health first trainer who's goal is to battle self inflicted diseases educating one client at a time.