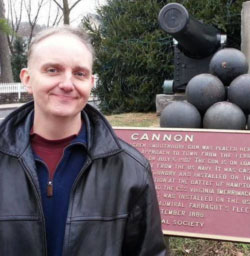 Date/Time
Date(s) - Jul 18 2020
9:00 AM - 4:00 PM EST
With Instructor Joseph Cannon M.S.
This course will be held online via the Zoom Platform.
Joe Cannon, MS has been educating people about dietary supplement research since the 1990s. This science-based review will summarize the anti-aging and immune-stimulating evidence for a number of popular dietary supplements. This virtual class will be divided into the following sections:
9:00-10:00 : Supplement FAQ. Supplement Statistics. Supplements will be reviewed alphabetically.
10:00-11:00 Supplements beginning with A through D reviewed
11:00-12:00: supplements beginning with E through K reviewed
1:00-2:00: Supplements Beginning From L – P reviewed
2:00-3:00 Supplements Beginning From Q – T reviewed
3:00-4:00 Supplements Beginning from U – Z reviewed
Some of the supplements included in the course are, but not limited to:
Ashwagandha
Collagen
CoQ10
Elderberry
Glucosamine
Probiotics
Turmeric
And MANY others. For each supplement, its anti-aging and immune modulation research will be summarized as well as side effects.
Book Your Space in the Workshop
Bookings are closed for this event.