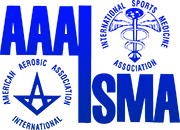 Date/Time
Date(s) - Jul 26 2020
9:00 AM - 5:00 PM EST
With Instructor Nani Hilbert
This course will be held online via the Zoom Platform.
This Certification teaches you the information and skills needed to successfully teach group fitness cycling classes. It prepares you for both the written and practical testing in a non-threatening, comfortable environment. You will learn everything from how to set the cycle to match each participants body, correct form, safety issues, music, exercise science, proper class format and more.
9:00-10:00 Cycling Benefits and Basics
10:00-11:00 Bike and Body Set Up
11:00-12:00 Road Trip Basics
1:00-2:00 Cycling Signals
2:00-3:00 Advanced Road Trip
3:00-4:00 Cycling Fitness
4:00-5:00 AAAI/ISMA International Certification Exam (Written & Practical)
CEC'S: AAAI/ISMA 8, AFAA 6, IFTA 8, other CEC's can be petitioned
Book Your Space in the Workshop