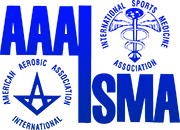 Date/Time
Date(s) - Jul 25 2020
9:00 AM - 5:00 PM EST
With Instructor Yvonne Cook Rose
This course will be held online via the Zoom Platform.
This specialty certification will assist certified group exercise instructors and personal trainers who wish to work with an older adult population (65+) in the development, execution and evaluation of an exercise program. The objective of this course is to design fitness programs that are specific to this population, understand the aging process, health concerns, and to assist them in gaining control over their lives through fitness.
Successful candidates complete a home study program, have a prior certification in group exercise (primary, step, water aerobics, yoga, etc) or one-on-one training (personal training), and attend these exam review sessions. Certified instructors have scored an 80% score on the written exam.
With the Baby Boomer generation coming of age, the largest group of exercisers is now joining the AARP generation! Time, money, and desire set this group apart. They want to be active, healthy, and productive. This workshop presents techniques to enhance lifestyles of those who are sedentary to competitive athletes.
9:00-10:30 Workout & Be Well Till 100. Statistics, Terminology & Benefits for Group Fitness & PFTs.
10:30-12:00 Real Life Function For the Older Adult-Keeping the Older Adult Living Independent and Fit.
1:00-2:30 Group Fitness for Older Adult-Class Structure, Leadership Skills, Motivation & Strength Training.
2:30-4:00 Medical Considerations, Guidelines & Safety.
4:00-5:00 AAAI/ISMA International Certification Exam (Written & Practical)
CEC'S: AAAI/ISMA 8, AFAA 6, IFTA 8, other CEC's can be petitioned
Book Your Space in the Workshop