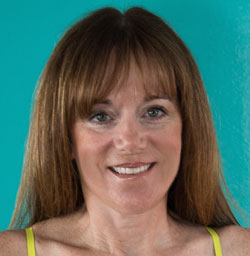 Date/Time
Date(s) - Jul 18 2020
10:00 AM - 6:00 PM EST
With Instructor Susie Gorman Green
This course will be held online via the Zoom Platform.
This is the initial step to the rewarding career as a Personal Trainer. An introductory study into anatomy, muscle physiology, cardiovascular physiology, kinesiology, client evaluation, program design, and the tools necessary to start your career will be covered.
This course covers the essentials and fundamentals of applied exercise science as it relates to personal fitness training of healthy populations. Safety, exercise physiology, assessment, nutrition basics, application of exercise concepts and principles, program design, and proper biomechanics are taught and emphasized throughout the course.
10:00-11:00 Muscle Anatomy & Physiology
11:00-12:00 Designing Strength Conditioning Programs
12:00-1:00 Reps, Sets, Loads & Periodization
2:00-3:00 Fitness Assessment Part 1
3:00-4:00 Fitness Assessment Part 2
4:00-5:00 Cardio Conditioning for Personal Trainers
5:00-6:00 AAAI/ISMA International Certification Exam (Written & Practical)
CEC'S: AAAI/ISMA 8, AFAA 7, IFTA 8 other CEC's can be petitioned.
Book Your Space in the Workshop