PiYo Live! Instructor Certification
Date/Time
Date(s) - Jan 26 2019
9:00 AM - 5:00 PM
Location
North Penn YMCA
More Information
YOU'LL LOVE TEACHING PiYo LIVE
Celebrity fitness trainer Chalene Johnson created PiYo to prove that low-impact exercise can get beautiful; results. And as a PiYo Instructor, you'll lead dynamic and powerful flows designed to sculpt, stretch, and strengthen a long, lean physique.
GET TRAINED IN ONE DAY
WORLD-FAMOUS BRAND
ONGOING SUPPORT
In a one-day, hands-on session, you'll learn from and practice with top Master Trainers—leaving with the materials, inspiration, and know-how to teach your first class, whether you've taught before or not.
Classes are packed for this unique Pilates- and yoga-inspired workout because it delivers amazing results. You're just steps away from helping others define their best body—and unleash their inner strength.
Get continued guidance from Master Trainers to rock your Instructor experience—long after training is over. Plus, you'll be eligible to join PRO Team to get new workouts, marketing materials, and more!*
*PRO Team memberships are available for an additional fee.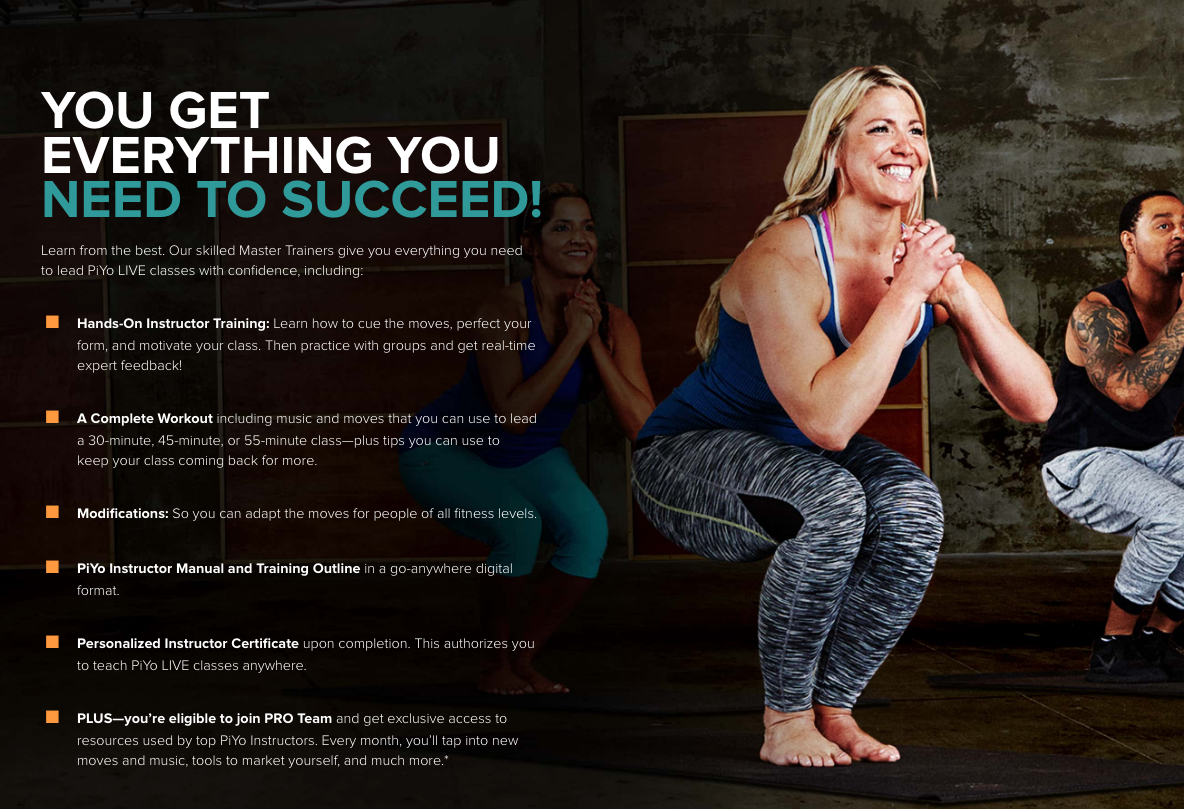 PiYo Live! Instructor Certification Ticket
Bookings are closed for this event.
*PayPal Account not Required