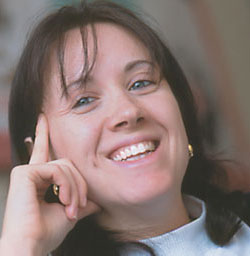 Date/Time
Date(s) - Jul 18 2020
9:00 AM - 5:00 PM EST
With Instructor Anne Wilkinson Ph. D.
This course will be held online via the Zoom Platform.
This class is designed to teach instructors different techniques when teaching a basic aerobic/step aerobic class. Some important factors discussed are: Heart Rate, Safety(Knee, foot, hip, and general body alignment, The importance of warm-up/cool-down, and Body mechanics.)
The AAAI-ISMA Primary Aerobics (Group Fitness) Instructor Certification is designed to help participants understand knowledge as it pertains to the teaching of group based exercise classes. Participants will review: proper group fitness components (warm up, aerobic exercise, flexibility exercise, strength exercise, cool down), utilization of the F.I.T.T. principle, proper biomechanics, safety, heart rate training techniques, anatomy, and training principles. Also, reviewed during the course is group fitness teaching strategies and the incorporation of music, tempo, cueing technique, safe transitional movements, and rhythm.
Successful candidates complete a rigorous home study program, have prior experience in rhythmic group exercise (participant or instructor), attend these exam review sessions, and have prepared a cardiovascular exercise routine to teach to others (TIP: no more than 5 minutes of the activity section of a high-impact/low-impact cardiovascular class). Certified instructors have scored an 80% score on each section of the written exam and a minimum of 3 out of 5 points in each area of the practical exam.
9:00-10:00 Aerobic Class Structure & Design
10:00-11:00 Anatomy & Physiology
11:00-12:00 Injury Prevention & Identification
1:00-2:00 Emergency Procedures & Energy Systems
2:00-3:00 Cardiovascular Physiology
3:00-4:00 Aerobic Master Class with Joanne
4:00-5:00 AAAI/ISMA International Certification Exam (Written & Practical)
CEC'S: AAAI/ISMA 8, AFAA 7, IFTA 8 other CEC's can be petitioned
Book Your Space in the Workshop