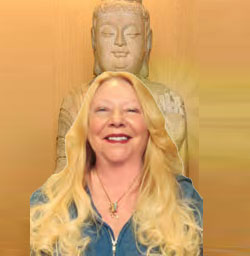 Date/Time
Date(s) - Jul 25 2020
12:30 PM - 6:00 PM EST
With Instructor Nora Anderson M.S.
This course will be held online via the Zoom Platform.
Become an instructor of Stress Reduction, Relaxation & Meditation and help others to live a happier and more fulfilling life or come for yourself and learn to manage your stress and have an uplifting day!
12:30-1:00 Learn to teach Pranayama breathing techniques to reduce stress
1:00-2:00 Learn to teach creative visualization techniques
2:00-2:30 Learn to teach positive self affirmations
2:30-3:30 Learn to teach effective meditation techniques
3:30-4:00 Learn the incredible Hands of Light Meditation
4:00-4:30 Learn Chakra Meditations
4:30-5:00 Learn an enlightening Candle Gazing Meditation
5:00-6:00 AAAI/ISMA International Certification Exam (Written & Practical)
CEC'S: AAAI/ISMA 8, AFAA 5.5, IFTA, 8 other CEC's can be petitioned.
Includes a PDF copy of Nora's book IN-LIGHT-IN
Book Your Space in the Workshop