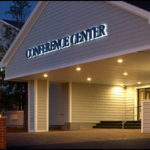 Cape Cod | August 21st – 23rd, 2015
The Cape Cod Hyannis Conference Center and Resort
Take your career to the next level!
Become a certified fitness instructor.
Early Bird

$129

Regular Price

$150
Pre-Conference Certifications & Workshops
Friday, August 21st, 2015
The following core certifications are included in the cost of the conference: Personal Fitness Trainer Phase I & II, Aerobic Primary (Group Fitness), Master Step, Strength & Weight Training Consultant, Life Wellness Coach/Holistic Health, Sports Nutrition Consultant, Small Group Personal Trainer.

These Specialty Certifications are an additional $15.00 each:
*Note, you MUST register for the conference before adding these additional certifications.
This Specialty Certifications is an additional $25.00
This year it is BIGGER & BETTER in Cape Cod. There are More Presenters, More Certifications & More Sessions. Don't miss
OUT! ASICS is raffling off 25 pairs of free shoes. Every conference registrant has a chance to win. Join us for a Fun Filled Weekend!
Enjoy the luxury and convenience of staying at The Resort & Conference Center At Hyannis You must say you are with AAAI/ISMA to receive the discount. The hotel discount room rate is $179.00. Book your room early – availability is limited. Call 508-775-7775. Enjoy great shopping & restaurants in the quaint town of Hyannis. Stay an extra day & go whale watching or take a trip to Martha's Vineyard or Nantucket. The Melody Tent is Featuring "Jeff Foxworthy" Saturday Night!
Study Guides $15.00 each plus $9.00 S/H
Study Guides $20.00 each plus $9.00 S/H
CEC Credits: At the conference you will receive the 8 CEC credits you need toward AAAI/ISMA renewal. You can earn up to 15 AFAA credits, you can earn up to 1.3 ACE credits & 15 IFTA credits. AEA credits are also available. Yoga Alliance CEC's are available. ACSM, NSCS, NASM and other organizations can be petitioned for CEC's.
Updating...