Welcome to AAAI/ISMA
FOR OVER 39 YEARS, THE WORLD'S LARGEST AND ORIGINAL LIVE FITNESS CERTIFICATION & EDUCATION FAMILY
---
Train in Person – Learn in Person
Don't Let Online Certification Take the Person Out of Personal Training!
Certification • Verification • Accreditation • Live Fitness Education
As one of the original fitness certification associations, AAAI/ISMA has been educating and certifying fitness professionals for over 39 years. AAAI/ISMA is also one of the largest fitness certification associations worldwide. Our fabulous Fitness Family has over 170,000 members. As an International Fitness Association your certification is recognized worldwide. AAAI/ISMA helps you build a fitness career.
The AAAI/ISMA Advantages:
Our costs are affordable and in keeping with the average fitness professionals salaries. AAAI/ISMA believes that all people deserve to be able to afford live fitness education and certification.
We understand fitness professionals and the demand for personalized training required by fitness facilities to ensure proper education in sports related exercise, nutrition, and medicine.
Our Professional Educators have decades of experience in all fields of fitness related activities.
We're more than just a certification, we help you build a career! Click here to find an upcoming certification.
We can come to your facility and host a training. Click here for more information.
We partner with CPH & Associates to provide excellent Professional Liability Insurance to AAAI/ISMA members.

---
Why Us?
Take your career to the next level with fitness certification and continuing education courses from the American Aerobic Association International and The International Sports Medicine Association.
Mind & Body
Learn advanced discipline and strengthen your mind and body using techniques from Yoga, Tai Chi and More.
At Our One World Certification Conferences you'll find a session to expand your practice and become a certified instructor.
---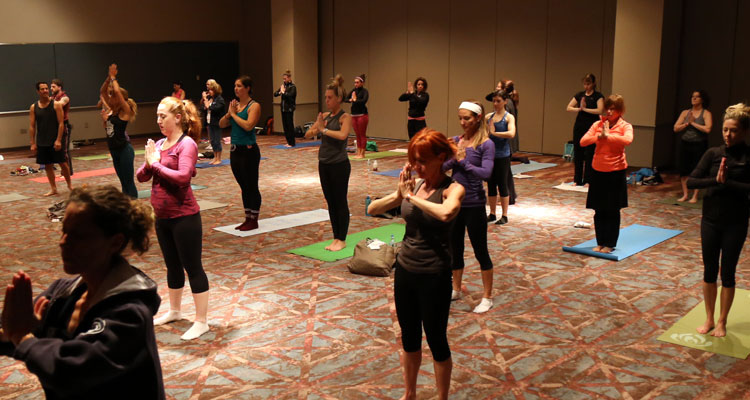 ---
FITNESS CERTIFICATION
---
The American Aerobic Association International and International Sports Medicine Association's certification system is based on a university model where you study the written material and then attend an educational certification class. At the certification workshop you have an AAAI/ISMA faculty trainer who has a Master's Degree, Ph.D. or MD as you would at a university. At the certification workshop you can ask questions to clarify the material that you pre-studied. You are able to see slide presentations of the anatomy and physiology and you participate in a technique component where you learn the movement skills that apply to your certification choice.
Host a Fitness Certification Workshop – Click Here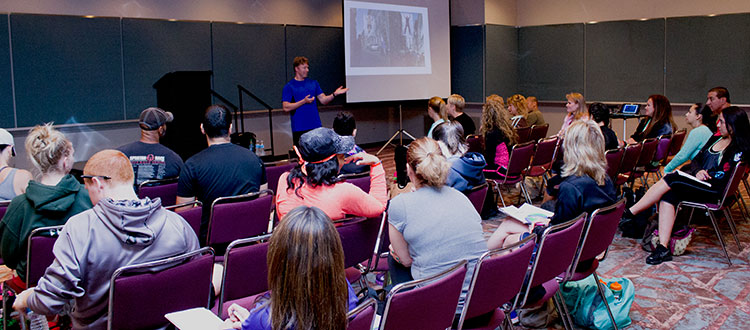 Helping fitness instructors teach safe and effective classes or training sessions.
---
The American Aerobic Association International and International Sports Medicine Association is currently one of the largest and most recognized fitness certification associations in the world, with over 170,000 members worldwide. However, size is not as important as the quality and high standards with which we hold our company and staff. We are very proud that all of our faculty trainers must have a Master's Degree, Ph. D. or M. D. in order to teach our certification programs. Our certification system is modeled after a University educational system in which the students purchase study materials and then attend an inter-active educational workshop. There is a theoretical and practical component of each certification.