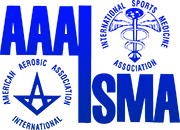 Date/Time
Date(s) - Jul 19 2020
9:00 AM - 5:00 PM EST
With Instructor William Coumaras Jr. M.S.
This course will be held online via the Zoom Platform.
A more in-depth look at the personal training world with an emphasis on program design, special populations (cardiovascular disease, diabetes, arthritis, kids and seniors) and business techniques are further studied.
This course covers advanced concepts of applied exercise science as it relates to personal fitness training with special populations, i.e., those with health conditions (arthritis, injuries and joint replacements, cardiovascular disease, diabetes, fibromyalgia, hypertension, metabolic syndrome and obesity, etc…), pregnancy, elderly, and children. Safe application of modified exercises as it relates to these various populations is taught. Additionally, nutritional concepts and personal training business development are addressed. Where applicable, helpful advice is also offered to help trainers work effectively and safely with clients. The goal of the certification class is to make a more well-rounded and marketable fitness trainer who can help the most people.
9:00-10:00 Workout Routines For The Advanced Trainer
10:00-11:00 Secrets To Building Muscle & Losing Fat
11:00-12:00 Advanced Nutrition Program Design
1:00-2:00 What To Do When The Health Form Isn't Perfect
2:00-3:00 Putting Together An Advanced Training Program
3:00-4:00 Personal Training In Home Techniques & Creative Use Of Small Equipment
4:00-5:00 AAAI/ISMA International Certification Exam (Written & Practical)
CEC'S: AAAI/ISMA 8, AFAA 6, IFTA 8 other CEC's can be petitioned
Book Your Space in the Workshop